Yogi Adityanath went to Shri Kashi Vishwanath temple in order to get blessing from Lord Shiva.
Here we are sharing some pics while he offering his prayers to Kashi Vishwanathji.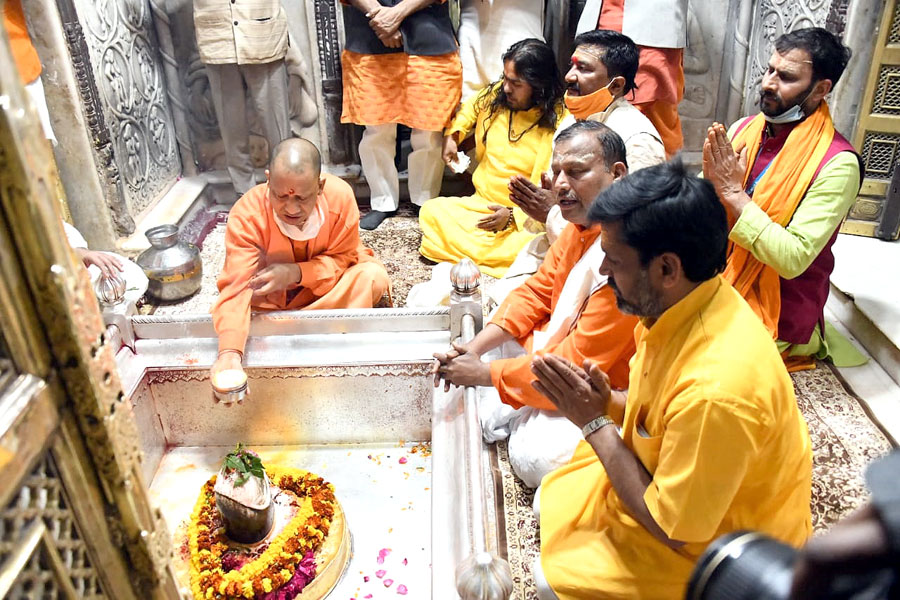 Despite being a CM of such a huge state and a secular country, Yogi Adityanath is not worried about what the politicians or opposition is going to say about.
Yogi Adityanath is a very spiritual person and is the current head mahant of very prestigious and very spiritual Gorakhanath Math.
Gorakhanath Math, which is very scared and holy place for the followers of Nath Sampradya which has origin from one of the greatest saints like Matsyanedranath, Gorakhnath and many more.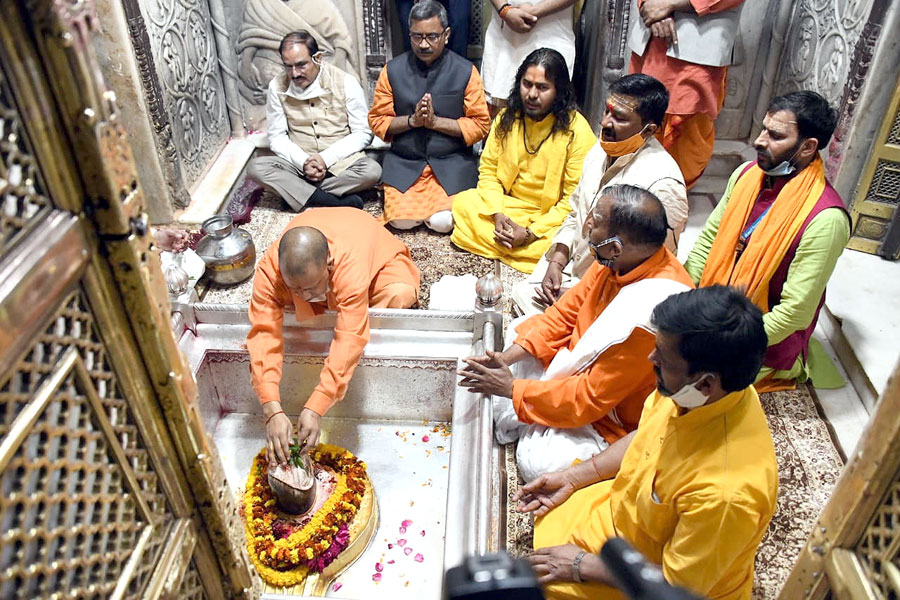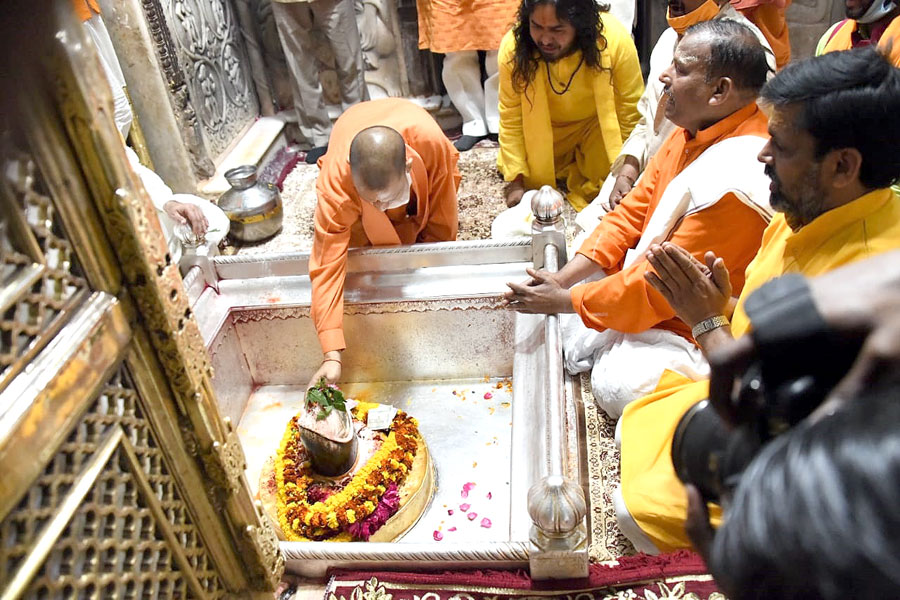 It is widely know that Yogi Adityanath was initiated into the nath sampradaya by his guru Mahant Avaidyanath.
From this he entered into spirituality and his life changed from Ajay Bisht to Yogi Adityanath.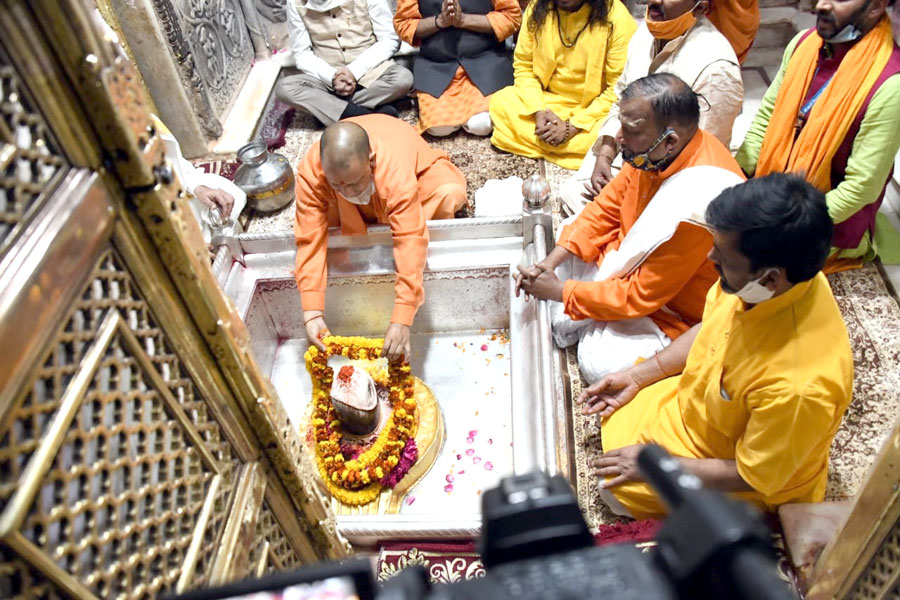 The twitter account of Yogi Adityanath tweeted this with the slogan of 'Har Har Mahadev'.(Glory to Mahadev)
The Yogi Adityanath is not only a person but he is also a brahmachari.
Being in a country which was inducted forcibly into Secularism due to political agenda he does not want any prove of secularism.
Yogi Adityanath does what he cares for. Love for Hinduism and his devotion is always seen whenever he visits any temple or sacred place.
For such Yogi Adityanath's news follow us.